Professional Water Heater Repair and Installation in Atlanta and Tampa
A sudden lack of hot water can completely disrupt your daily routine. When your water heater malfunctions, there is more at stake than just comfort and cleanliness: household appliances like dishwashers and laundry machines also depend on reliable hot water. You're going to need help fast! For quick and courteous water heater repair and installation in the Atlanta or Tampa areas, call the experts at The Pink Plumber right away. Our highly trained technicians will arrive on time. We will correctly diagnose your problem. Then, we'll give you an honest price for our guaranteed, warrantied solution.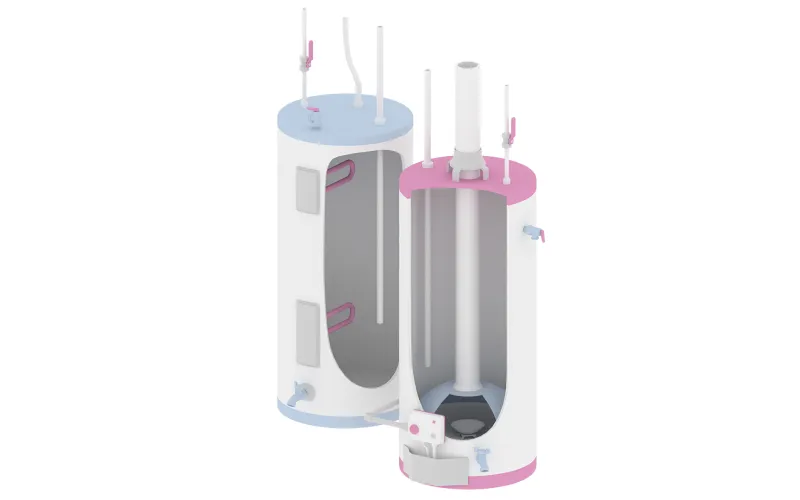 If the T&P valve is leaking, then turn the water and gas off and call The Pink Plumber.
Water Heater Repair
In many cases, The Pink Plumber can repair your existing water heater regardless of type or brand. We have the experience to handle problems that commonly result from improper installation or from the inappropriate use of flexible piping. We will do the job right! We'll make sure your water heater functions safely-and we'll help maximize your water heater's lifespan.

Water Heater Replacement
Sometimes effectiveness or efficiency calls for a new water heater. The Pink Plumber installs Bradford White water heaters (either gas or electric). This includes the removal of your old water heater. There may be additional charges for additional work (such as adding greater capacity, dealing with difficult access, or complying with building codes). In all cases, though, we will give you the whole price up front, before we perform any work.

Additional Charges May Include
Difficult access can incur more charges. These areas include but are not limited to, attics, crawl spaces, basements, or second floors. There will be additional charges for any other items that are in addition to the actual water heater installation in your Atlanta or Tampa home. These items can include but are not limited to new shut off valves, installation of a Pressure Reducing Valve, pre-venting the water heater, code upgrades, permits, and/or additional piping needed to install your water heater. All pricing, including additional charges, are given up front and will be agreed to BEFORE any work is performed.